CS Automation Ltd - Unit C4 Dolphin Enterprise Centre, Evershed Way, Shoreham-by-Sea BN43 6QB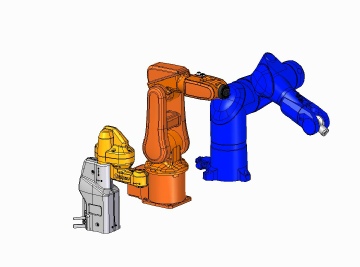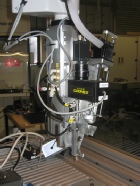 If flexibility is the key requirement for your handling system then a robotic solution may be the answer. For certain applications robots can be quicker, more accurate and more productive than an operator and also have the flexibility to be able to handle different products. Where product lifetimes are short the robot can be re-used for a different application at the end of the production run.
CS Automation can design a robotic handling solution from scratch whether it uses a 6-Axis, Scara or Parallel Arm system, or is a 1- or 2-axis pick-and-place. We will provide a completely integrated solution including programming, endefector tooling and guarding.
The benefits include:-
Standard equipment - Low project planning risk.
Outstanding availability.
Can be used in a three-shift operation.
Long service life - more than 10 years.
Virtually maintenance-free and wear-free.
Low running costs.
CS Automation can integrate robots into your current or future manufacturing needs.